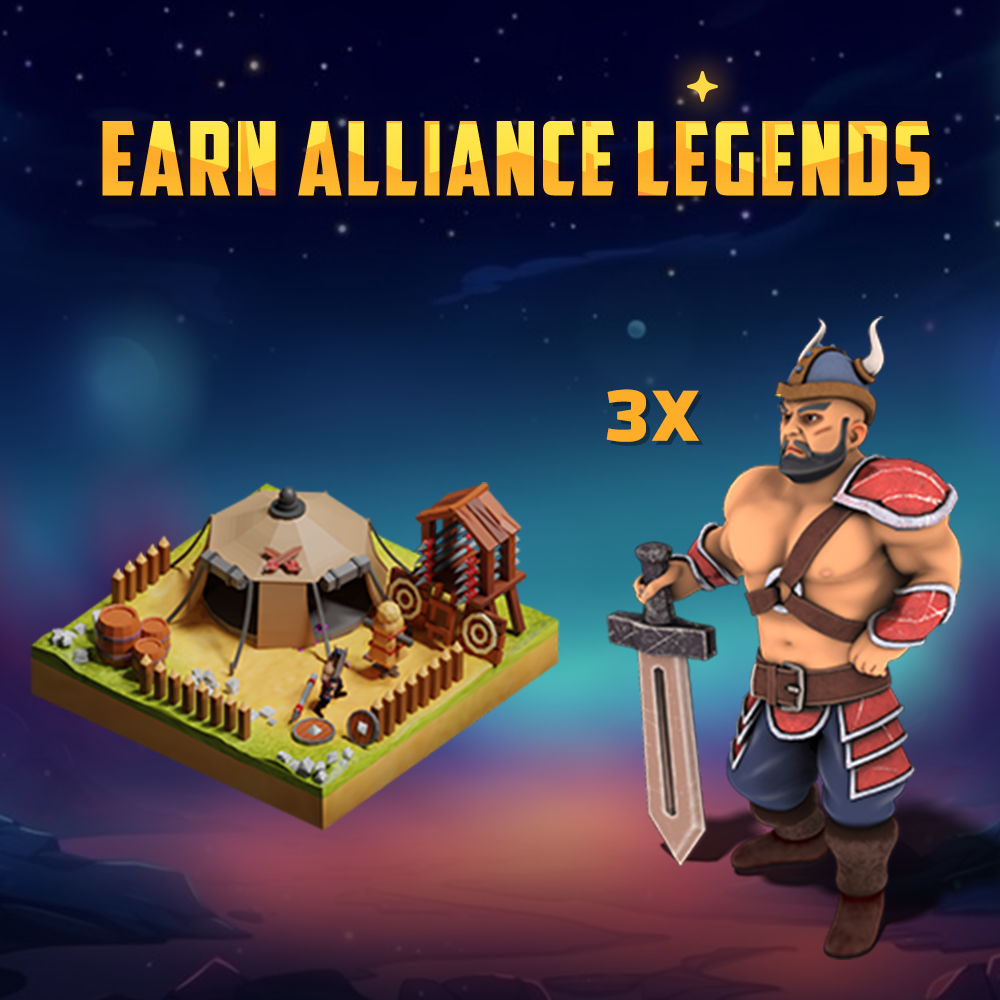 Chain of Legends - Troops and Buildings
Chain Of Legends is a BSC-based Play-to-Earn game that allows players to experience a medieval strategic turn-based game by training Heroes, marching to exciting adventures (Dungeons & Treasure Islands) , fighting battles in front of mythical creatures or Buccaneers, and earning spoils of war. Players can experience Mining, PvE, PvP, multiplayer battles, Guilds, and Arena Battles by joining and building a strong Empire! Rise & Conquer!
UTILITY
Only new users registering through the Earn Alliance referral mission link are eligible. You will receive these in-game NFTs: 1- Buildings: there are different buildings in Chain of legends but Barracks is the building that users will be gifted. Users can use barracks to train troops and heal them 2- Troops: troops can fight for you in different kind of adventures in the game, whether Treasure Islands or Dungeons.